1 tag
Watch
Dance Circle cool down on Flickr. After a day of drum class with Mamady and Dance with Sire Diallo Konaté, Sire leads a few of the remaining dancers in a cool down with Mendiani. The kids are always a hit with us! www.drumconnection.com
Drumming at our Drum Circles
The Boston Drum Circle has hit 500 members with the later member Alan Pugh! We are giving him a DrumConnection T-shirt and we want to take this moment to remember ALL of you and THANK YOU so much for supporting what DrumConnection is all about. And what is that? What ARE we about? DrumConnection takes drumming seriously and with respect. We love Guinean and her people and the money from drum...
Create your own Magical Night with Cirque du... →
Drum Circle this Saturday at The Charles! →
Big FUN drum circle this Saturday on the Banks of the River Charles in Boston - 4pm - 6pm More info at link. Hope to see you there!
Sangban - Guinea - Cow Skin | DrumConnection →
A Magical Night with Cirque du Soleil - TOTEM in... →
DrumConnection Web Calendar →
Humility - #1 Criterion for Djembe Master
A true djembe master is humble. I have never met a master drummer who was not humble. I have met good drummers who were arrogant but never a master. To get to the level of being a djembe master you have to be humble, kind and respectful to everyone. A master has to open his heart to all people and life. This is a very important piece of information for anyone on the spiritual path of djembe...
drums, drum lessons, drumming →
Mamady Keita Beginners #2 →
Come study with the Grandsmaster of the djembe and Malinke music!
Home →
Boston Marathon Drumming TODAY!
What do you wish customers knew about you or your...
A.Making drums: If we paid the Africans what they should get paid making drums with us, a djembe drum would cost $4,000.- instead of $500.- But the economy doesn't currently work that way and though we pay the drum builders well, we are not able to sell drums at the price they deserve to be.  Please keep this in mind if you are truly looking at African made drums. Most drums aren't. Do...
Watch
Drumming at Walden Pond →
Our friend Chris, master chef and new drummer gets in the Patriot Ledger! Check out the piece here. Walden Pond inspires people in so many different ways. For a 51-year-old Arlington man, it is the place he goes to drum and "get rid of my demons." I first heard the soft sound of the drums coming from on top of a drumlin as I returned from a three-hour walk along the Fairhaven Trail,...
Drumming at Walden Pond →
My friend Chris at Walden Pond drumming and waxing didactic on a nice Spring day.
1 tag
Nimbaya! Women drummers of Guineé - Boston →
Here is a little video I shot of the concert with a point and shoot. It was an amazing experience to hear these drummers! A little like being in Africa again. They should be traveling near you so check em out. We supplied some if the drums and support instruments. DrumConnection. 
Djembe - Ghana (smaller) | DrumConnection →
Krin - Guinean | DrumConnection →
These professional Krin are from guinea and will last a lifetime. The sound is phenomenal. Famoudou Konaté plays ours. As so the Guinean all women troupe, Nimbaya! Costs vary slightly as to the size and tone of the log. Let us know what you are looking for and we'll figure out a happy price.
Bells - Set of Three (Guinea) | DrumConnection →
Djembe - Guinea -001 | DrumConnection →
Djembe - Ghana | DrumConnection →
Beautiful Drum for sale.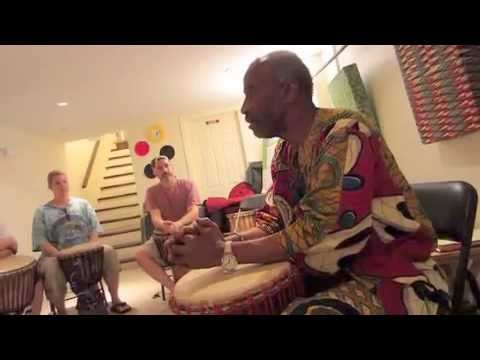 http://myemail.constantcontact.com/Keep-Drumming-in... →
4 tags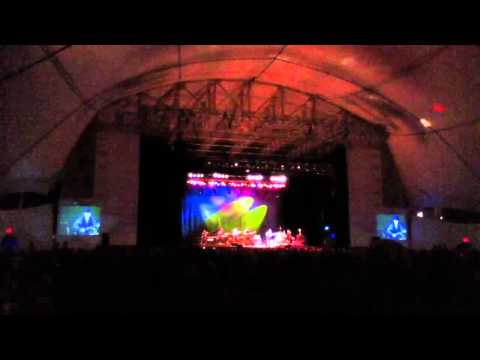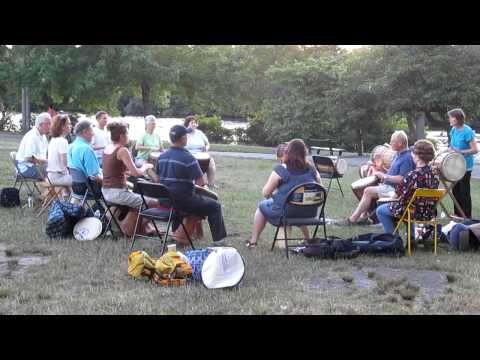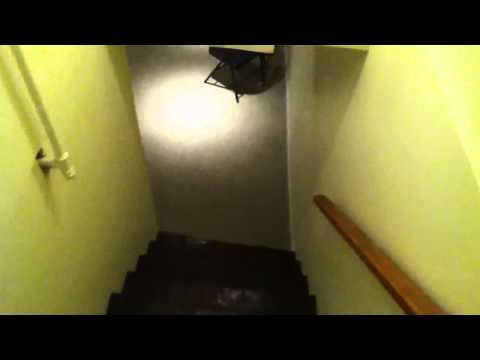 DRUM CIRCLE TONIGHT!
Drum Circle TONIGHT at DrumConnection 177 Mass Ave, Arlington, MA 02474  617-686-6080 USA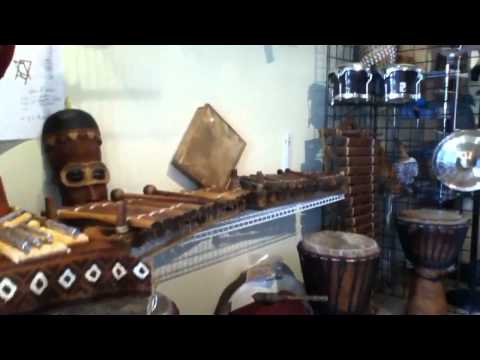 Watch
Fanta at the Boston Drum Circle in June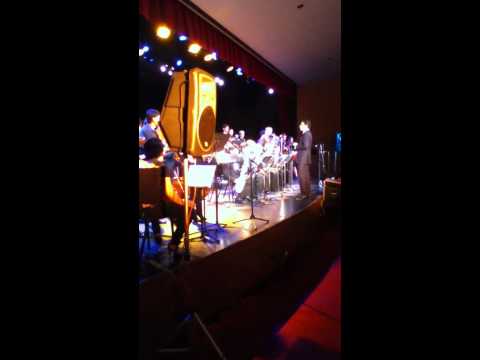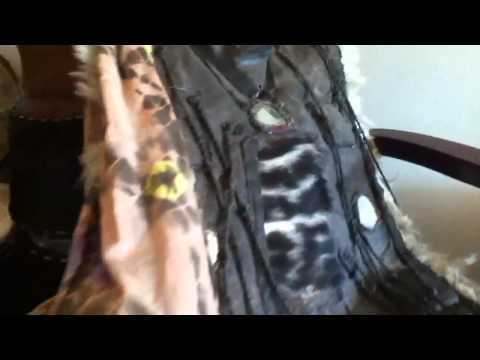 4 tags
Watch
The amazing multi-instrumental teachings of Famoudou Konaté coming to Boston May 2-8, 2011. Mamady Keita is with Famoudou in the upcoming video. Wait for it!
The Origin of the Djembe
The djembe is one of West Africa's best known instruments. This goblet-shaped drum is traditionally carved from a single piece of African hardwood and topped with an animal skin as a drumhead. In western understanding, the drum belongs to the membranophane class of instruments in the percussion family. Some say the name of the djembe came from the Bamana in Mali, who said "Anke dje,...
Roots and Wings
There is a great place in Natick that we have recently stumbled upon called Roots and Wings Yoga and Healing Arts. They have over 40 health professionals where they create harmony, help you with injuries, restore strength to your body and mind. They do many forms of meditation and centering. WE are holding our first djembe drumming class there starting Thursday night. We hope this is the start of...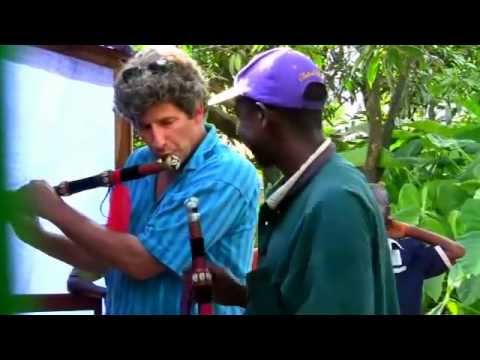 Review →
UPrinting wrote the dirt on The drumConnection!
Advanced Drum Class
Just came from the advanced drumming class with Liz teaching. Just a joyful class with a lot of material taught in a fun yet challenging way. Stuff that I had taught years ago was brought back to the class. So I sat there actually learning something that felt new. If you get a chance to study with Liz, you should!
WADABA! An extraordinary night! 1/6/11
Dear Students,  Wow! It was a very magical night filled with lots of drumming, some history, a beautiful call and response song in Malinké. Djagba. While I have learned it from many others, this was truly simple and beautiful (simple as in - sparse). Loved it and I hope you did. Wadaba was filled with love and spirit tonight and we are looking forward to Friday in Framingham. Make sure you go...
Percussionist Monette Marino-Keita spans the world...
Percussionist Monette Marino-Keita spans the world on her solo debut By Peter Holslin Monette Marina-Keita wrote the songs for Coup d'Eclat during a coup d'état. - Photo by Cece Canton Africa has been swapping music with the Americas for generations. The slave trade brought African music across the Atlantic hundreds of years ago, leading to the development of genres like rumba, calypso and samba,...
WADABA! Yikes! This THURSDAY!
Wadaba Boston 2010 Workshops Back in Boston! Reminder that Wadaba (the great panther) from Oroko, Guinea is HERE with us in Lexington, MA and Framingham, MA for 4 days of glorious Mande Drumming with djembe and dunun - songs and stories.  Not to late to register. Come celebrate what you love about drumming with us this week!